Welcome to Story Time! We are so excited to see you join and start to use our product. This is the first in a brief series of on-boarding stories to help you get started.
It all starts with a Story
With Story Time we believe that all work should be recognised, visible, celebrated and what a better way to let people know then to regale them with a story of your challenges.
So you have completed a task, delivered something that you're proud of, closed a sale, kicked off a campaign, have a weekly update, something that you can share with others in your organisation so everyone can celebrate and connect with your success. First thing you need to do is visit https://story-time.io/app/stories/create by this link or clicking on the "Create Story" button you'll see in the app.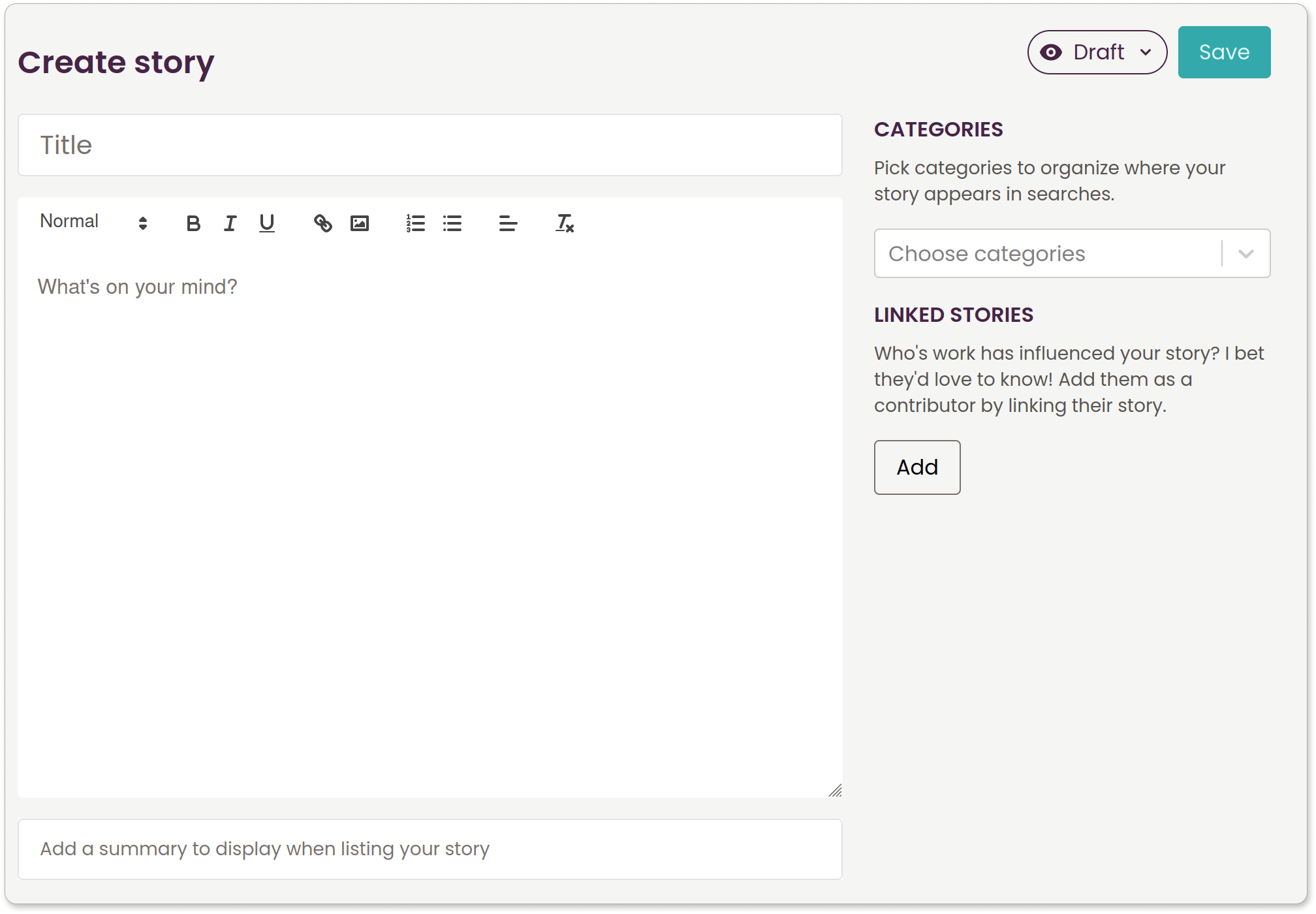 Write your Story
Every story starts with a title. It doesn't have to be to dramatic, and people are tired of click-bait. Write a title that captures what you have done that others can relate to. Titles are really hard to get right so don't judge yourself too harshly, and you can always revisit it later!
Next, you have this blank canvas that you can fill. It's not too large so you don't feel the need to commit to a novel but it will grow with more content. Be creative! This is where your personality can truly shine through. If you're new to writing there is a lot of content available to help you! One of our favourites that provides tools to write is The COMPOSE Framework for Writing. Write as little as you want, or as much as you want. Capture the essence of your work so others can recognise and appreciate what you do.
Finally, add your summary. Keep this brief. Think of it as a tl;dr that gives enough information for people to know the work you do but not so much that they won't want to read your story. It will appear in the brief views where stories are listed and be included in the descriptions when you share your Showcased stories.
Celebrating the broader story of your business
Our work builds on the effort of others, is inspired by stories, or delivers to the work created by others. So, next link to their work highlight that ours would not have been possible without theirs!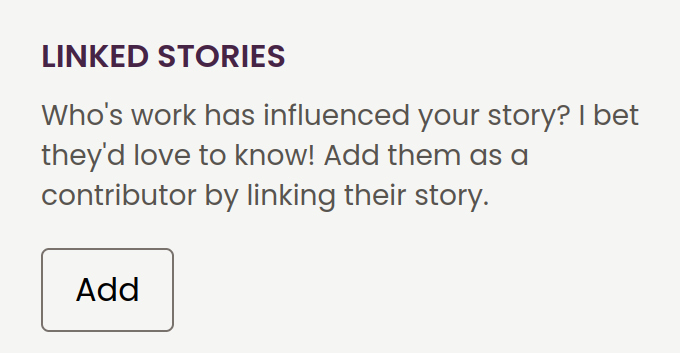 Click on Add, then link to their work! They will appear as a contributor on your story, being recognised that their work is connected to yours and appreciated.
Share with others
Once you are satisfied with your creation it's time to let others appreciate it! Click on Draft up next to save and you will have your final choice.
Is this a story that is ready for your peers to see? Is it something that you would like customers, user, the rest of the world to see?
Finally, click on Save!
Your Story is now available for others to read, link to, love, share, recognise and appreciate!
Until next time!
The Story Time team