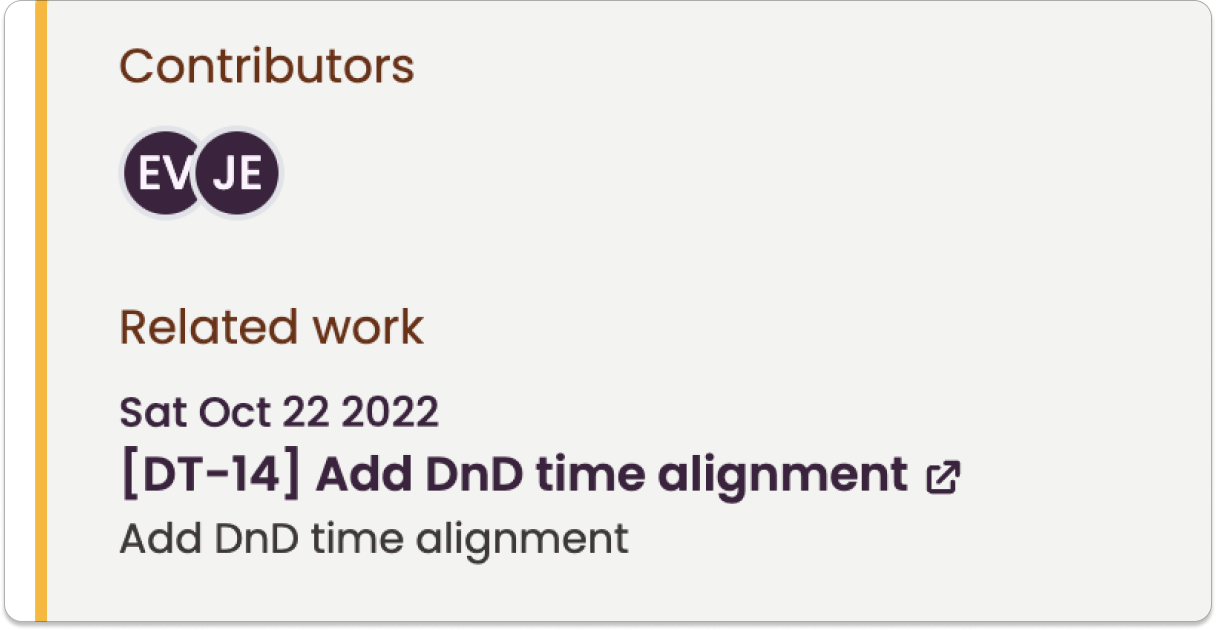 With Story Time our purpose has always been to help recognise people, to craft stories about the journey people make and how they contribute to business success. We want to help surface stories as clear as Welcome New Starters or Thank You shout outs up to Product Updates or OKR Achievements and have people see that their contributions, their impact, is appreciated.
The issue with this in most solutions is a disconnect from the actual work. Where are people are spending their time and what are they doing to help achieve business success? How are teams working together? What is my old peer up to these days?
To solve this we're excited to introduce First Party Integrations! The first integration is with Jira, the prominent task management tool in Product Development. Every task completed within Jira will find it's way into Story Time and attribute it to who completed it. See what Evelyn has been up to directly on her timeline! Then reference it in your story to help highlight the impact she has brought.

Through our user research and experience we find an unfortunate outcome for focusing only on work completed is it misses the broader picture to be successful. Work is rarely completed in isolation but by a team so at Story Time we make sure their success is included!

We are excited to push ahead with our vision of surfacing the invisible impact and recognising all employees for their contributions through our integrations, and we look forward to offering more integrations soon.
---
Not yet using Story Time? Sign-up is free or get in touch for a demo. We'd love to help you build a more transparent, inclusive, supportive culture.