Here at Story Time we've always wanted to extend how we recognise contributors, the ways we surface impact that people bring to our user's organisation.
Until now the only way to recognise people was to invite them as a Storyteller, have them publish a story capturing their work, then you can connect to this story, then publish for others to see. This kickstarted our reports around impact but ugh, so much effort.
So what's next?
Give people a Shoutout!
To help you recognise more people, more easily, today we're introducing Shout Outs! Show individuals directly that you appreciate them, whether they're Storytellers already crafting work, or people external that you'd like to show your appreciation.
So how does it work?
When you write your story you will see a new region on the right called Shoutouts. In here you can Shoutout people who are already Storytellers within your organisation, or you can add people external!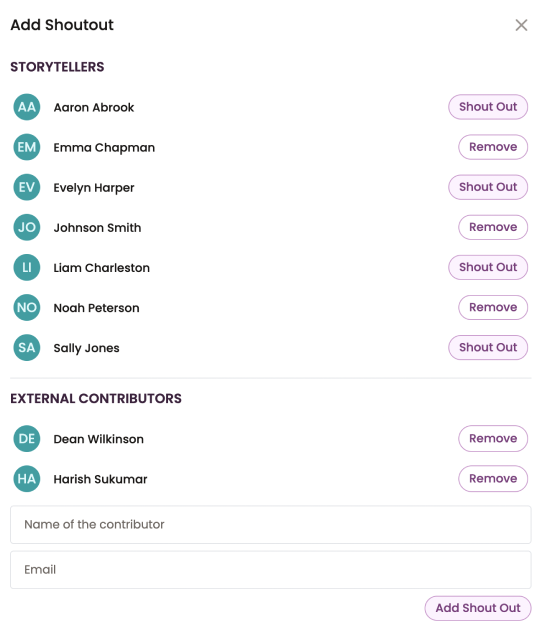 Where does it go?
Once you've published your story they will be mentioned as a fellow contributor.
All the impact statistics around views and hearts will be updated in the same way as before when linking stories.
We hope that you enjoy this new way to recognise people that make a difference to your organisation. Those that work within, and those that make success possible from outside of Story Time.
- The team at Story Time