At Story Time, we understand the importance of creating a positive and productive workplace culture so we're excited to announce our latest feature, the Timeline, which makes it even easier to recognize and appreciate the hard work of your employees.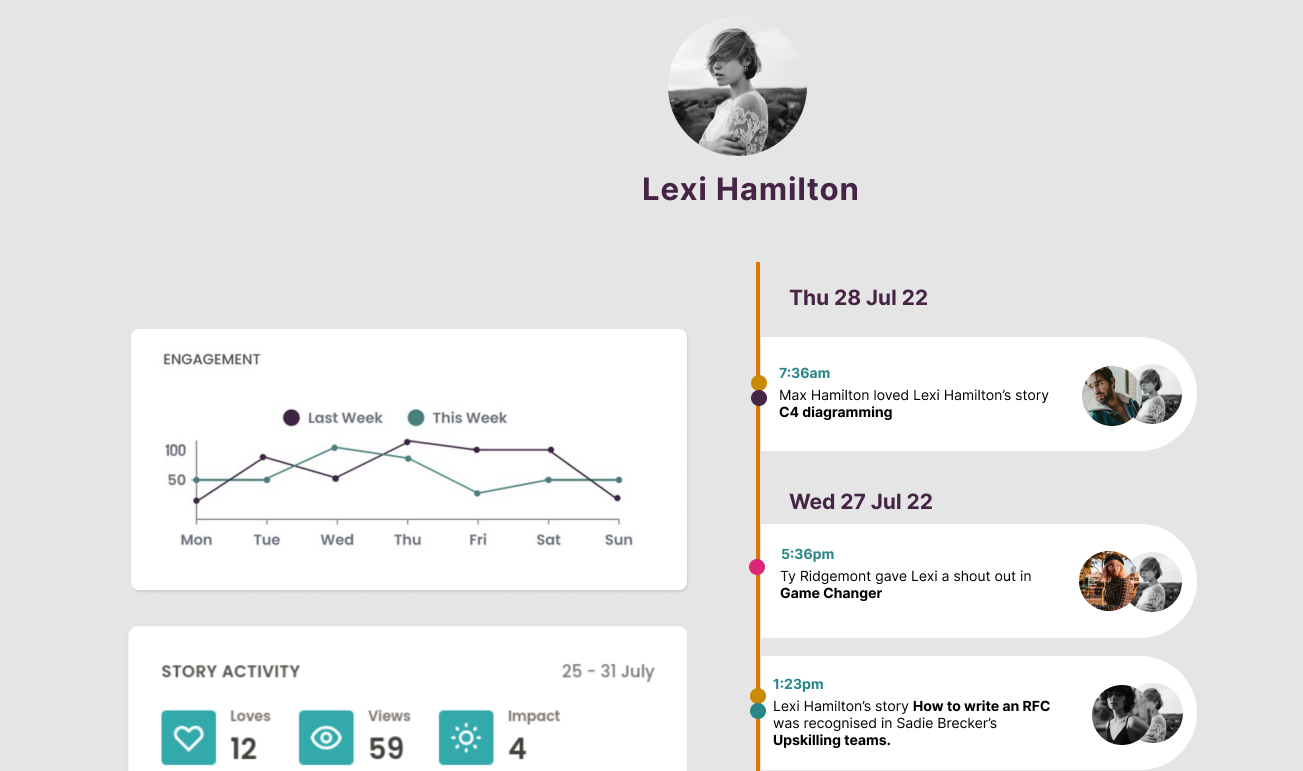 Research shows that when employees feel valued and appreciated, they are more engaged, productive, and likely to stay with their company. However, the Harvard Business Review found that employees may feel disengaged when there is a values mismatch between what they value, what the business does, and what they complete for the business. This is where the Timeline comes in, by surfacing your employees' work, and creating visibility to align with each other's work, people can feel more connected, valued, and appreciated.
The Timeline feature provides insights into how employees are collaborating and engaging with each other at a glance. This helps to create a culture of transparency and accountability so employees can feel their work is visible, appreciated and building on top of each other. Some of the key features of the Timeline include:
At Story Time, we believe that the Timeline will help to create a more positive and productive workplace. By connecting the employees' work with the business needs, and with each other's work, you can create a workplace where everyone feels valued and appreciated.